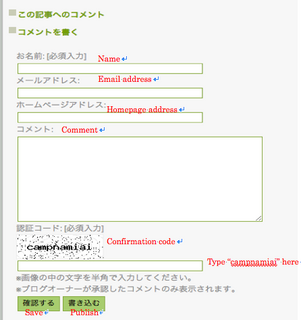 After selecting "comment" under each post, you need to type following.
1. Type your Name
2. Write your comment
3. Write the confirmation code:
4. Select one of them: a) save to check your post or b) publish without seeing your post
All comments need to be approved before appearing to the blog.